The time to do your dormant pruning of fruit trees is here.
Why prune? Cutting away sucker branches and old growth means your fruit trees will be in prime shape to produce lots of new growth, including precious flowers which become fruit.
Take care when pruning fruit trees because to strip the tree of all it's old growth means no fruit for this year, and sometimes even years to come.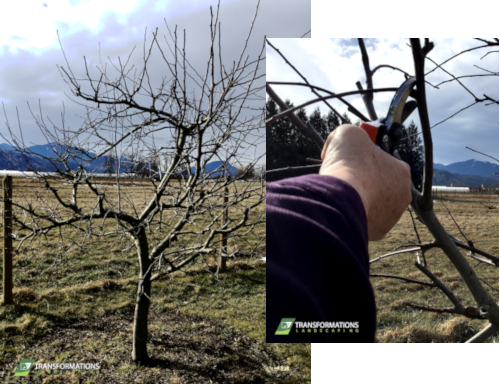 If you find pruning your trees is cumbersome, tiresome and just a drag, we LOVE to prune and would be happy to help you. Give Transformations a call to schedule your dormant pruning session. Your fruit trees will love you for it and we can honestly say, you'll have great looking trees too! There is nothing more satisfying then seeing trees given the air and light they need, to grow wonderful fruit over their growing season.
Call us at 604-316-7792 if your strata, large private residence, commercial or industrial property needs pruning attention, or send us an email