Perennials are great plants to share with family, friends and neighbours. As landscaping experts we want to share some of our expertise on dividing perennials so they look their best and are health and happy.
When dividing perennials, timing and technique are important. Perennial plants are healthiest and most productive when they have room to spread. We can rejuvenate perennial garden plants by occasionally splitting them.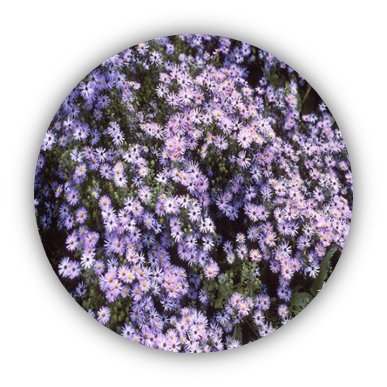 Timing is critical! Don't wait until a plant has become decrepit or monstrous before dividing it. Watch for the early signs: the center of the plant has smaller leaves, fewer flowers, and weaker blooming stalks than the outer edges; or when the plant begins crowding into neighboring plants and areas.
Early spring is the ideal time to divide summer and fall-blooming perennials, especially those that have become overcrowded or are not growing to their maximum ability. The new growth is low to the ground making it easy to handle the stems. These plants include: purple coneflowers, Shasta daisies, asters and garden mums. After separating the clumps and planting divisions, be sure to water generously. If spring showers are not as prolific as normal, you may also need to supplement with watering every couple of days until the roots have become well established.
You can lift a perennial with minimal root damage by digging at its drip line. Dig a trench around the root clump, cleanly severing any roots with your shovel. Cut down and under the clump from various points around the outer edge until you can lever the plant up and out of the hole.
Large, heavy plants must first have a trench dug. Slice straight down through the center of the plant, dividing it like a pie, in halves and quarters. Then under­cut and lift out of the ground.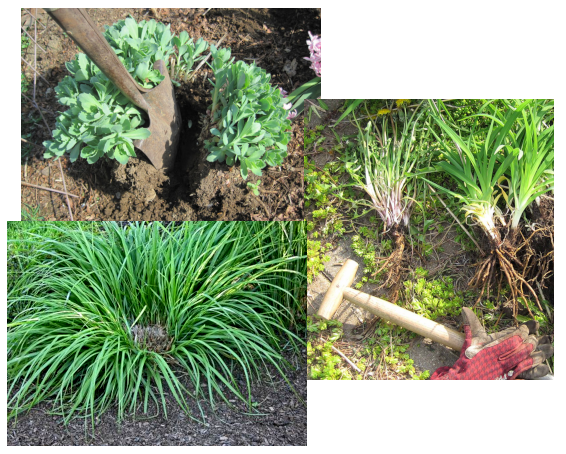 Steps to divide perennials:
Gather your tools.
Make sure the plants are well watered.
Dig up your plant.
Shake the soil off the roots.
Pull or cut the plant apart to divide it.
Replant each divided section. (Or give to someone else to enjoy.)
These steps make it sound easy, but in reality it takes knowledge and expertise to divide perennials correctly so the plant needs little time to recoup and prosper. Our team of landscape experts at Transformations Landscaping Ltd specialize in strata landscape maintenance, as well as, servicing commercial & industrial properties throughout the Fraser Valley, BC. You can see our crews working in Vancouver, Surrey, Langley, Abbotsford, Chilliwack, Agassiz and Harrison Hot Springs.
We welcome you to contact us at 604-316-7792 or through our form, with your request to quote, questions or to let us know your thoughts on this article.