One the best things about living in the Fraser Valley and Greater Vancouver area of Canada, is the proficient colour we get from the flowing plants that love our climate. From early spring right through to the dead of winter, we are fortunate to have gardens that still have colour throughout most of the year.
Our favorite blooming plant is the perennial. They provide rich waves of blooms that require little work after the initial planning and planting. Perennial flowers can be both short and long lived. Perennial plants that do well in our area are: dahlias, peonies, lavenders, lilies, hydrangeas, azaleas, poppies, carnations, honeysuckle, Hyacinth and the list goes on.
The beautiful thing about a garden full of perennial blooming plants is the reduction of garden maintenance. Things that do need attention are: Annual pruning, plant splitting when it becomes overgrown, fertilizing, watering and cutting back the foliage once the blooms have been spent. You save money and time by planting perennials.
Annual blooming plants still play an important part in any garden and offer immediate hits of colour before most perennials have had the chance to bloom. Beautiful colourful annual blooming plants for our area include: African Daisy, Marigolds, Ageratum, Violets, Violas, Anemone.
For lasting color in a vibrant garden, plant low-maintenance annuals with large showy flowers like zinnias and petunias for exciting color all season.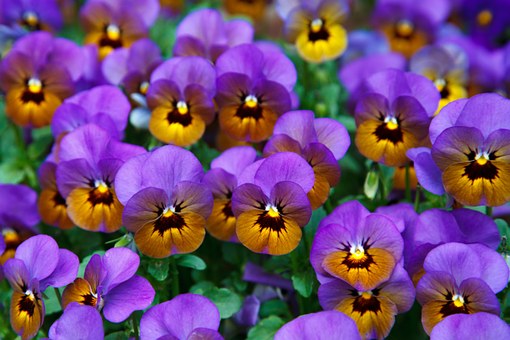 No matter what type of blooming plant you decide to use in your garden, there's no doubt about the pleasure flowers bring to us, as well as to birds, insects and animals. Gardens of blooming colour are always a hit.
Transformations Landscaping Ltd has been creating blooming plant gardens for over 12 years. We take great pleasure in creating spaces our customers enjoy – from home owners to strata properties with many common spaces to be maintained and enjoyed. Drop us a line about your blooming plant needs – 604-316-7792 or send us a message